Pilates, TRE or a combination.
Individual, duo, group or workshops.
In-person or online.
Flexible and convenient.
With changing Covid guidelines, there is a need for constant flexibility in where and how we teach.
For detailed information as to current classes, or an exploratory chat, please call or mail.
Please also get in touch for pricing which is flexible to fit with varying Covid regulations.
Meeting your needs and objectives:
Private sessions, in-person in OX1 or on-line
Individualised, confidence- building sessions:
My aim is to provide sessions tailored to your specific needs and health challenges, whilst helping you become confident and competent to practice safely and effectively at home or when joining a larger group class.
For those new to or rusty with Pilates, or following changes to your health, its advisable to take a private session so we can look at your individual needs and develop a programme to meet these. This is a requirement of many Clinical Pilates programmes.
If you have never done TRE and have specifiic health conditions, its usually advisable, to take a private session before joining a larger group class. I also organise small workshops specifically catering for beginners. (see TRE section for more info)
Relaxing environment for private sessions in OX1:
Find a small, relaxing room, furnished with mats, small Pilates equipment (balls, roller, bands etc.) plus some larger Pilates apparatus including a Stability chair and a Springboard (small version of the Cadillac).
Mats, blankets and pillows are provided for TRE.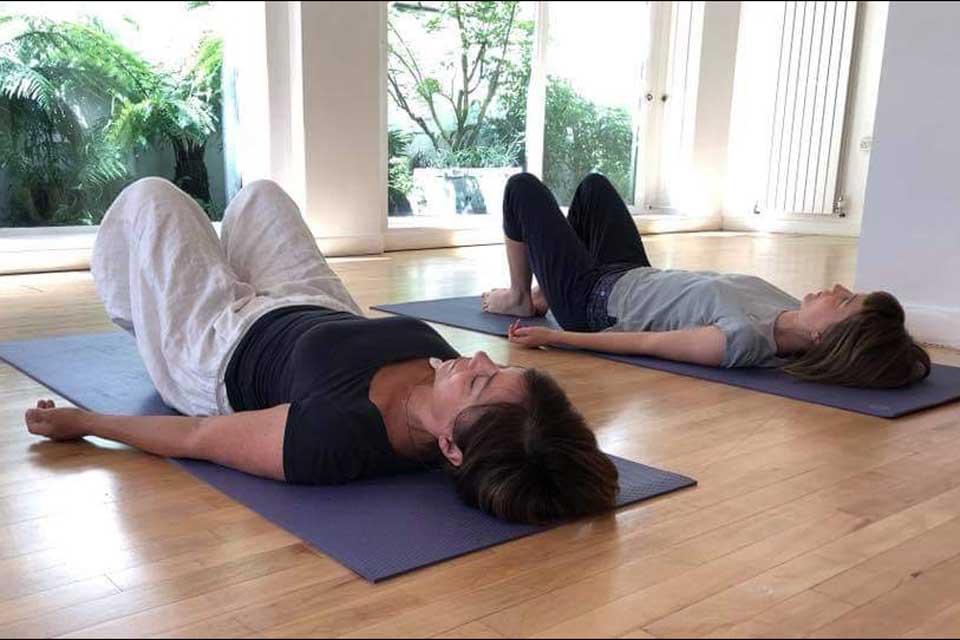 Group sessions: Various locations or on-line.
Grandpont OX1: Group Pilates & TRE from a pleasant room with a heated floor!
I work with other organisations who are keen to offer monthly TRE to their clients e.g

The Floatation Centre, Garsington

, OX44 4EJ
Do get in touch if you would like to host a TRE session.
Oxford Sports Physio & Pilates at the University Club: face to face group  Pilates classes currently cancelled.
To ensure sessions are appropriate for your specific needs & health/wellness situation, all group sessions are bookable in advance and are not available on a drop-in basis.
TRE Workshops
These are arranged according to demand particularly for those new to TRE or those wanting to learn more about extending their TRE tremoring practice.
Do get in touch if you would like to host a work shop with friends or colleagues.